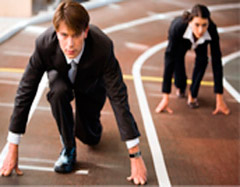 "Competing without competitive intelligence is like taking part in a race without looking at the other runners"
How is a race prepared? 1. There is a job to be done, preparatory training. The runner and the company prepare themselves. 2. The street where the race will take place is chosen, based on our characteristics. Market. 3. Before starting, the route (Map) is visualised and the way it has to be run is planned.

DESCRIPTION
Tekno-MAPS are displays that describe the behaviour of the scientific, technological and/or market environment. It is possible to characterise the development of technologies and scientific areas by automating textual information analysis, where scientific and technological advances are described (articles from scientific journals, patents ...).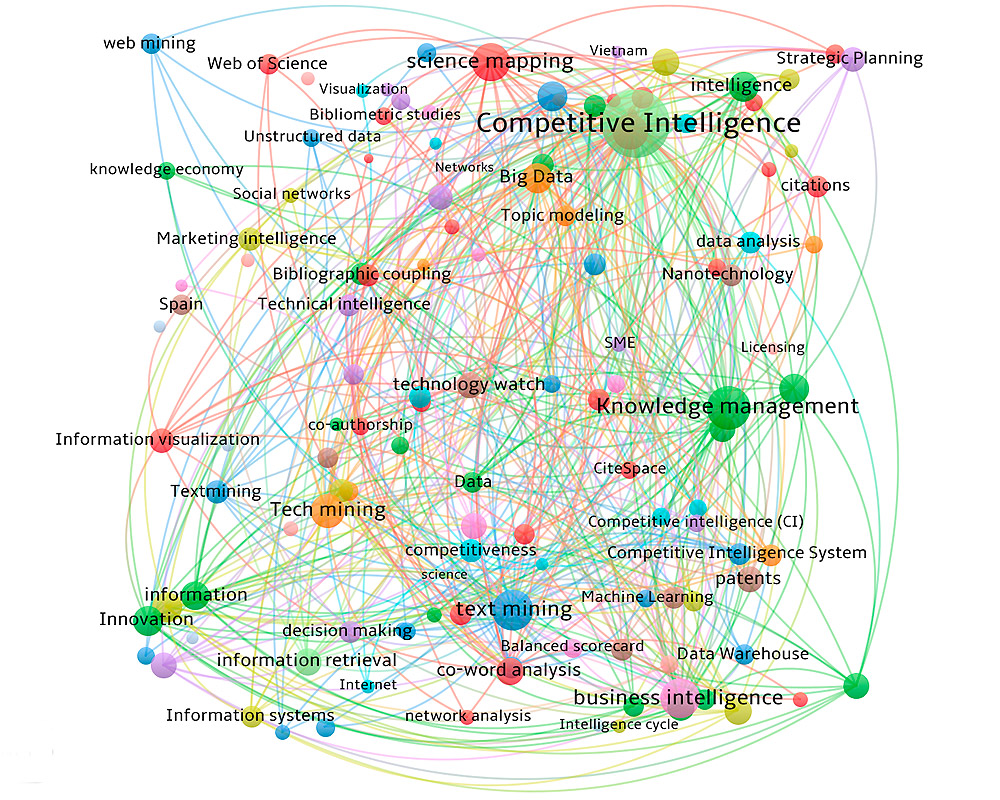 More methodological details in the article: Garechana, G. et al. (2015), Clusterization and mapping of waste recycling science. Evolution of research from 2002 to 2012. Journal of the Association for Information Science and Technology, https://doi.org/10.1002/asi.23264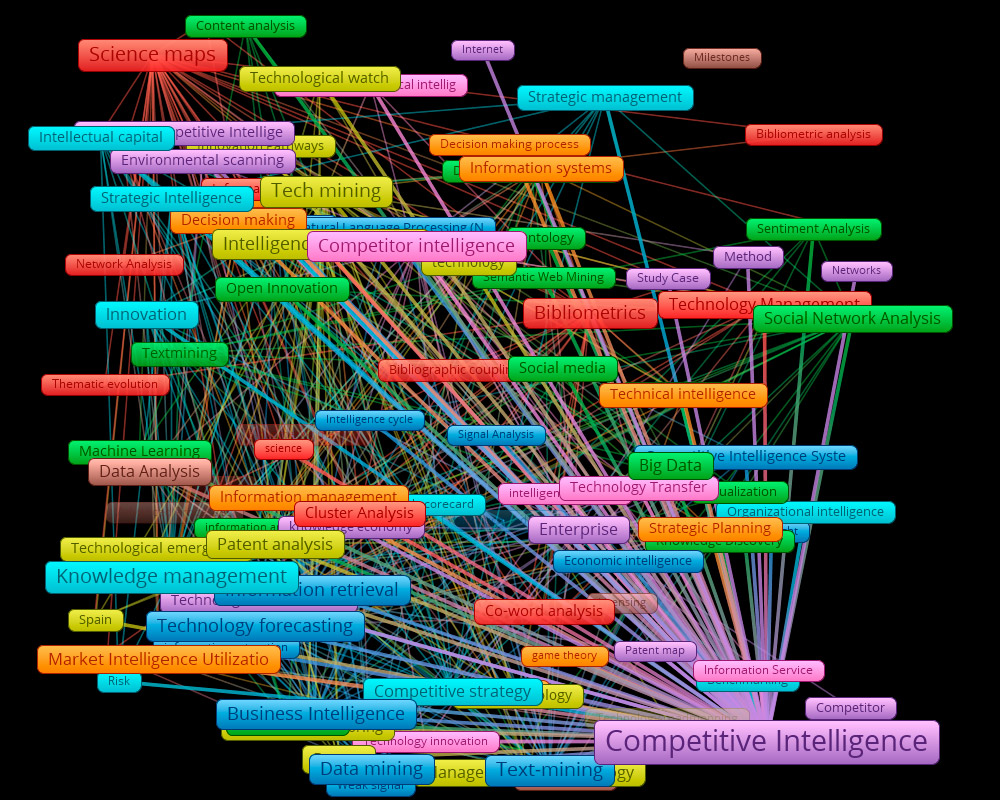 ADVANTAGES

As with a map, it allows you to locate your position and that of other agents that go to form your open innovation system.

This allows you to pinpoint where you want to go and plot the possible routes to get there.

It allows you to identify possible partnerships that could catapult your developments forward.
WHAT DO OUR CUSTOMERS GAIN?
Key information to prepare a BUSINESS STRATEGY PLAN and MANAGEMENT PLANS.